To wash or not to wash? That is the struggle that people with oily hair face. On the one hand, you want to frequently shampoo the greasy buildup that rapidly accumulates along your scalp. On the other hand, cleansing too much might damage your hair or cause the scalp to go into overdrive.
The best treatment for oily hair is not one-size-fits-all, but guess what? You don't need to be stuck in the cycle of always having weighed-down hair days. That's why we're talking about what might be causing this issue and how to create a new haircare routine so that you can find balancing, restorative solutions that work for you.
 Choosing The Best Treatment for Oily Hair
Oily or greasy hair starts at the scalp. It secretes a beneficial oily substance called sebum, which is responsible for sealing in moisture and keeping our skin soft. Over time, sebum and other factors, like dead skin, styling products, and sweat, can build up and make hair feel heavy and look overly slick.
For some people, buildup happens slowly and is often manageable or preventable. For others, it happens so fast that they can barely keep up with having clean-looking hair. What's causing it to get so oily so quickly in the first place? There are a few somewhat contradictory reasons, and they're important in determining which is the best treatment for oily hair.
Culprit #1: Excessive Shampooing


Lots of stimulative washing and brushing says to your scalp, "Hey! Produce more oil, please." If you don't otherwise have oily skin, this could be your scalp talking. It's time to take corrective action to calm the overproduction of oil and release you from the constant need to shampoo.
– First, avoid too much hair brushing at the scalp, and do your best to wait a day or two in between washes (channel your inner strength; you may be a bit greasy until your scalp chills out).
– Next, all that over-washing may be drying out your strands, causing them to split, frizz, and appear dull and damaged. Here's how to take active steps to repair weakened hair.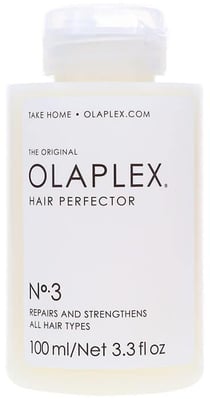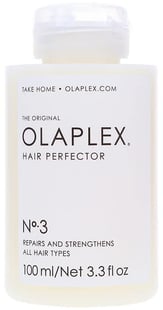 Beloved by hair professionals, Olaplexhas a powerful, 2-step treatment for oily hair that's damaged for any reason. TheirNo.0 Intensive Bond Building Treatment with Trigger contains patented technology that repairs fragile splits and frays from within the hair shaft. When followed with Olaplex's No. 3 Hair Perfector, all hair types can see smoother, healthier hair, even after the first use.

Before stepping into the shower, dampen your hair with No.0's convenient spray nozzle and leave it on for at least 10 minutes. Follow by coating the hair with the creamy No. 3 Hair Perfector for another 10 minutes before rinsing both products out.
Remember that this treatment isn't a conditioner but actively repairs damage with its unique bond-building science. Sensitive types will be happy that these vegan products are formulated without parabens, phthalates, formaldehyde, or common allergens.
– Once it's time to wash your hair, shampoo with Olaplex's No.4C Bond Maintenance Clarifying Shampoo. This shampoo is formulated to maintain the work you've put in to repair damaged hair.
It's an excellent follow-up treatment for oily hair because it clarifies impurities and buildup without harsh cleansers, balances your hair's pH, and maintains volume and shine. After rinsing, finish with their industry-leading No. 5 Bond Maintenance Conditioner for maximum fatty acid nourishment from avocado, argan, grapeseed, and sunflower oils.
Continue to use this shampoo and conditioner for regular washes, and use the Hair Perfector once a week or before the first wash after a chemical process (like dyeing or bleaching) to keep hair strong. Breaking the cycle of overactive oil production and achieving healthy hair with a reasonable haircare routine is possible.
Culprit #2: Genetically Oily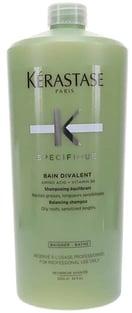 Having naturally oily skin may preserve your youthful looks, but it may also be the key factor behind a greasy mane. Washing daily or every other day is fine if you use a quality shampoo that thoroughly cleanses hair without stripping its essential moisture.
–  Kerastase's Specifique Bain Divalent Shampoo fits those characteristics with its ability to wash away the gunk while leaving your strands soft, voluminous, and manageable. Plus, it has vitamins and proteins to protect and strengthen strands and salicylic acid that calms irritation, so your hair and scalp are balanced in both beauty and health. If you're looking for the best shampoo for oily hair this is a great place to start.
Always follow a thorough wash with conditioner, but only apply it along the length of the hair and try to stay clear of the scalp.
Other Contributing Culprits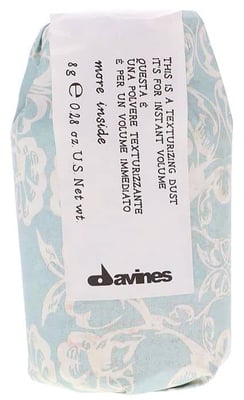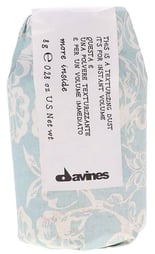 Stress, hormonal changes (natural or medicated), and even the weather can affect your hair's oiliness, whether you're still figuring things out or already know what's up. To manage oil production, styling products that absorb excess sebum between shampoos are a must-have treatment for oily hair.
– For short hair, try Davines' This Is A Texturizing Dust. It's a combination of dry shampoo and soft-hold texturizer in one handy product. This paraben-free powder creates volume and absorbs excess oil without drying out your hair or scalp.

If you want to know how to get rid of oily hair fast you'll love this product. On dry hair, apply it directly to the roots and work it in with your hands to refresh your style or to shape it for the day. For a more targeted application, sprinkle into your hands first to apply where needed.
– Medium to long hair will love Sexy Hair's Healthy SexyHair Laundry Dry Shampoo. It has corn starch, tapioca starch, kaolin, and the unique moonstone powder, which are all effective at balancing oil and soothing skin.
Part your hair and spray a few inches from the root to revive volume and feel a cleaner scalp, and feel safe that there are no propellants to breathe in with this non-aerosol spray. All hair types and hair colors can refresh hair without noticeable residue using this cruelty-free dry shampoo.
Since there are several reasons and more than one treatment for oily hair, be patient with yourself and your scalp while finding the best routine to manage it. Remember to pay attention to sudden lifestyle changes that may be affecting your hair and adjust accordingly. Healthy, appropriately shiny hair awaits you!
LaLaDaisy wants you to stay informed. So if you're looking for more information on treating oily hair, visit our Beauty Resource Center to learn about similar topics to help you live your best life.